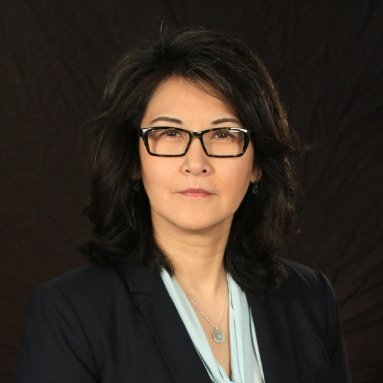 Lori Grant
VP of Products & Services
In addition to more than 17 years' experience in the healthcare industry, Lori has been helping OMF improve how it serves military and veteran families since 2011. She's an entrepreneurial professional with more than seven years of experience in new ventures building new business models, products, and services. Over 12 years of extensive experience in initiating, spearheading, and leading product marketing and product management operations for commercial offerings. Talented in leading business and marketing strategies in early-stage companies where every employee must wear multiple hats to support new products; go-to-market programs; and new customers and channel partners.
Experienced in identifying and defining markets; developing new products and services; and creating marketing and sales deliverables. Exceptional analytic, planning, and organization skills with expertise developed in identifying necessary startup pivots for growth or survival.
Skilled in building veteran support services networks, connecting resident Veterans to Veteran's Administration and other related government and non-governmental organizations. Lori also has experience in managing entrepreneurial Internet businesses, since she co-founded Erosion Media with Sarah Warn. They sold their entertainment properties to MTV Networks in May 2006. She's also a former VP of Marketing & Sales Operations, who was responsible for marketing and communications, product marketing, channel management and sales operations. She has more than 17 years of experience in the healthcare industry.
Lori is a member of the Goldbelt, Inc. (GBI) Board of Directors, serving her second term on behalf of GBI shareholders. Goldbelt is an Alaska Native, for‐profit corporation with a diverse portfolio comprised of federal contracts in facility and engineering; medical and defense services; information technology; and seafood and tourism industries. She's chair of the Investment Committee and Shareholder Workforce Development Task Force. She's also a member of the Budget & Audit. In 2016, Lori was Chairwoman of the Board in the last year of her first term.
She's held positions in healthcare technology companies, focusing on revenue cycle management, cardiovascular information systems and benchmarking and outcomes management solutions. Lori earned a Bachelor of Arts degree in Political Science from the University of Alaska. She also holds a Master of Health Administration degree from the University of Washington's School of Public Health and Community Medicine. You may find Lori moonlighting as "Scooby" in her spare time.