US Veterans in the Workforce: Why the 7% are America's Greatest Asset
We've all heard the axiom that "people" are the greatest asset in every organization. But are all people "equal"? Designed to be a bit edgy, this book reveals how some people – today's Veterans – often bring more positive to the table than their civilian-trained constituents and how this difference is a benefit to the organization.
Operation Military Family: How Military Couples are Fighting to Preserve their Marriages
Operation Military Family offers a unique look into how military couples strengthen their marriages despite the challenges brought on by unexpected or multiple deployments. The book offers the "how-to's" on: Establishing a pre and post deployment plan, discovering the vision for your marriage, relating to your spouse in spite of the circumstances and tapping powerful resources.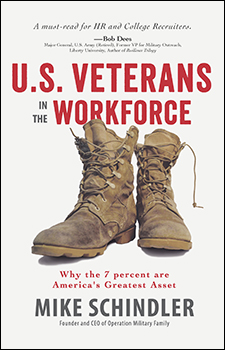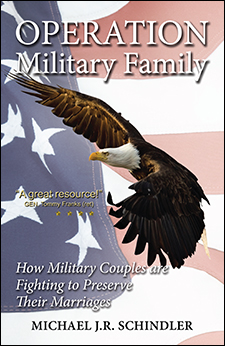 National Coordination Centers for Veteran Resources and Benefits
If you need assistance with benefits review, employment, or other resources geared toward our military and veteran communities, check out our team at AmericaSERVES – a national network of non-profits working together to help our families get the help and benefits they have earned.
The Military Wire with Mike Schindler
Learn from the best. The Military Wire with Mike Schindler features interviews with America's Most Elite Men and Women who have served this country. Their stories of overcoming, finding mission and purpose, and the impact they are having in their communities will motivate you to make a difference and leave you with practical, tactical tips to apply to your own life. Learn from those who are the rare SEVEN Percent – those who have served this country (only 7%) in uniform – some of America's Greatest Assets.