DISCOVER YOUR POST-SERVICE IDENTITY
Equipping those who served to succeed.
Join others who have received direction, purpose, and employment.
Serving our military and veteran families isn't just a slogan…
It's our purpose. Our commitment and passion is to help keep our country strong. When we strengthen our military and veteran families – when we help those who serve and served discover and deploy their greatest gifts in family, work, and life, we contribute to keeping this country strong.
If you are ready to support or start on that journey, join us.
Helping you and your family
PREPARE

,

PLAN

, and

EXECUTE

with purpose and passion after service.
We help veterans successfully navigate their transition OUT of the military, IN to effective civilian life, and UP the ladder of leadership and responsibility so that they can be America's Greatest Asset in the workplace and community.
Combat Recovery
Experience breakthrough in the war against combat trauma.
CAV Group
Join our exclusive Facebook training group for information and support. 
We can't help Veterans achieve their best without you.
Support those who served in a one-time or monthly donation.
We've Served Countless Veteran Families and Others
LEARN FROM THOSE WHO CHOOSE TO OVERCOME
Our Key Speakers will share how they faced their insecurities, struggles with life, loss of identity, and their search for identity to establish a pathway for emotional, relational, spiritual, physical and financial success. You'll not just be inspired but you'll be provided tips, tools, and opportunities to PREPARE, PLAN, and EXECUTE on your own best year yet.

Powerful Lessons from America's Leaders
Interviews with top business and military leaders

Discover Your Greatest Gifts
Join the thousands we've helped discover their post-service mission and purpose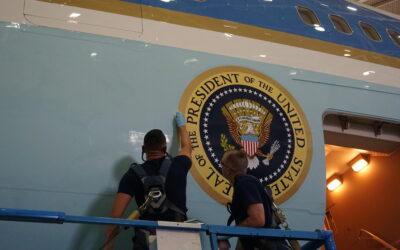 A symbol of power and strength for over half a century, Air Force One, the aircraft assigned to transport the president and his team, has continued to modernize over the decades. For the first time, National Geographic follows the classified mission to create the president's new aircraft, providing an inside look at the cutting-edge engineering and technology that transforms the plane into a top-secret command center.
read more